Town Supervisor's Office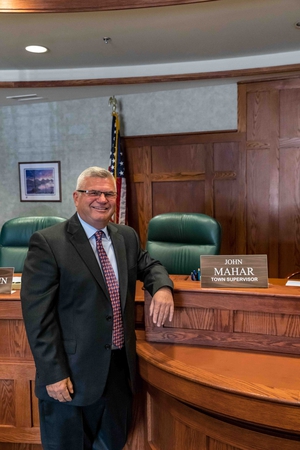 Welcome to the Town of Onondaga!
Established in 1798, our town encompasses 65-square-miles of residential, business, agricultural and urban areas with a population of 23,000+. It includes Cedarvale, Howlett Hill, Navarino, Nedrow, Onondaga Hill, Sentinel Heights, South Onondaga, Southwood, Split Rock and Taunton.
Our Parks & Recreation Department maintains playgrounds, ball fields, pickleball and tennis courts, and picnic areas and hosts a wide selection of recreational programs for children and adults year-round as well as as a variety of summer camps and field trips for kids. Likewise, our Senior Center gives older residents opportunities to participate in ongoing wellness, nutrition and leisure programs and activities. Residents enjoy discounted fees for most Parks & Rec and Senior Center programs. 
Town Hall is home to Justice Court and the offices of our Supervisor, Assessor, Tax Receiver, Codes Enforcement and Town Clerk through which you can access a host of services. We also share building space with the Town Historical Society and the Onondaga County Sheriff's Office South Station.
Our Highway Department keeps 100+ miles of roads paved and plowed year-round and manages an annual junk pickup and ongoing seasonal brush cleanup. And our seven outstanding volunteer fire departments help keep residents safe in case of medical and fire emergencies.
As always, please reach out to us if you have questions about life in our amazing town!
 Very truly yours,
John P. Mahar, Town Supervisor