Please report any potholes you encounter on Town roads by calling our offices. The Town is not responsible for fixing potholes on private roadways, private property and parking lots. Driveway aprons are the responsibility of the property owner. Potholes on County roads should be reported to Onondaga County DOT at 315.673.1681 and potholes on State roads can be reported at 315.672.8151.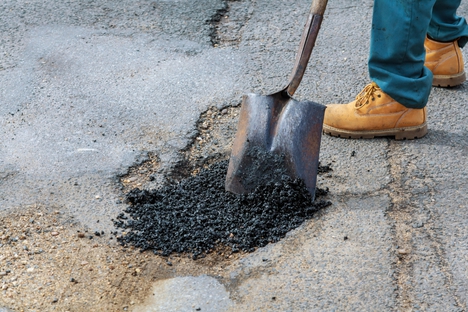 COUNTY ROADS WITHIN THE TOWN ARE: 
Abbey Rd., Barkerhill Rd., Beef St., Beef St., Buckwheat Rd., Bussey Rd., Cedarvale Rd., Cole Rd., Fay Rd., Graham Rd., Grand Ave., Griffin Rd., Hitchings Rd., Howlett Hill Rd., Hommel Rd., Kasson Rd. North, Knox Lane, LaFayette Rd., Lion Den Rd., Lords Hill Rd., McDonald Rd., Norton Rd., Onondaga Blvd., Pleasant Valley Rd., Sentinel Heights Rd., Split Rock Rd., Tanner Rd., Terry Rd., NE Townline Rd., Velasko Rd., Young Rd.
STATE ROADS WITHIN THE TOWN ARE:
West Seneca Turnpike (Route 175)
East Seneca Turnpike (Route 173)
South Ave (Route 175)
South Salina Street (Route 11)
Onondaga Road (Route 173)
South Onondaga Road (Route 80)
Cherry Valley Turnpike (Route 20)